The First Confirmed Coronavirus Case In Hamilton County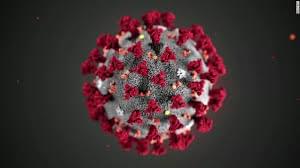 Mayor Coppinger held a press conference at 3pm this afternoon (Friday 3/13) and shared that there is one confirmed case in Hamilton County. From the News Channel 9 website:
The Hamilton County Health Department says the patient was tested earlier this week, and positive results came back in Friday morning. The patient was in contact with a person who was infected outside of Tennessee, but health department officials did not offer any more information on that. That patient, who is a man, is now in isolation at home.
Stay up to date with News Channel 9's coverage of this HERE.
Also happening this afternoon, President Trump has declared a National State of Emergency over this outbreak. You can read more about that HERE.
If you have questions, the Hamilton Co. Health Dept. Hotline is open at 423-209-8383.