Was Morgan Wallen Too Drunk to Perform on Sunday?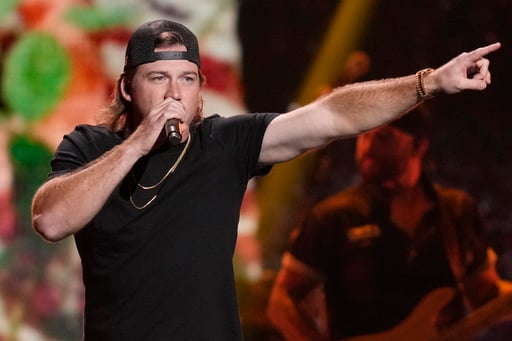 Chattanooga, Tennessee—(Wise Brother)
Morgan Wallen's last-minute cancellation on Sunday because he "lost his voice" is still reverberating . . . everywhere.  Let's start with what we know for sure.  As you may have heard, he canceled three more shows.
He released a statement saying that he's "on doctor-ordered vocal rest" so he's rescheduling those concerts for later this year.  He added . . .
"I appreciate and understand everything you do to get to my shows, so it would be unfair of me to put on a show that I know will not be 100%.  I'm doing everything I can to speed up the process of getting to that 100% mark."
If you're still suspicious about the abrupt no-show, there's a video making the rounds of a security guard talking to some fans at the concert.  He tells them the "lost voice story" is "bullcrap".
He adds that the head of security said Morgan couldn't perform because he was too drunk to walk, and that an "ambulance took him".  (Profanity Warning:  Here's the video.)
His boss, Best Crowd Management, is distancing themselves.  They posted this on social media.  "A hired employee made false claims related to Morgan Wallen's concert, and we do not stand behind the detail in his statement."
One of the suits at Morgan's management company shared that statement to his Instagram story and added that the guy's "whole thing was made up, every detail was false, and even laughable".  (Country Now, Music Mayhem)
Here's one last bit of chaos about Sunday's show.  A disgruntled fan filed a federal lawsuit against Morgan because the venue had yet to reimburse her for the ticket, and because the refund didn't address the out of pocket expenses.
But before it could even get going, she "dismissed it without prejudice" . . . which means it can be refiled.  No word why she changed her mind.
(TMZ)