Chinese Chicken Salad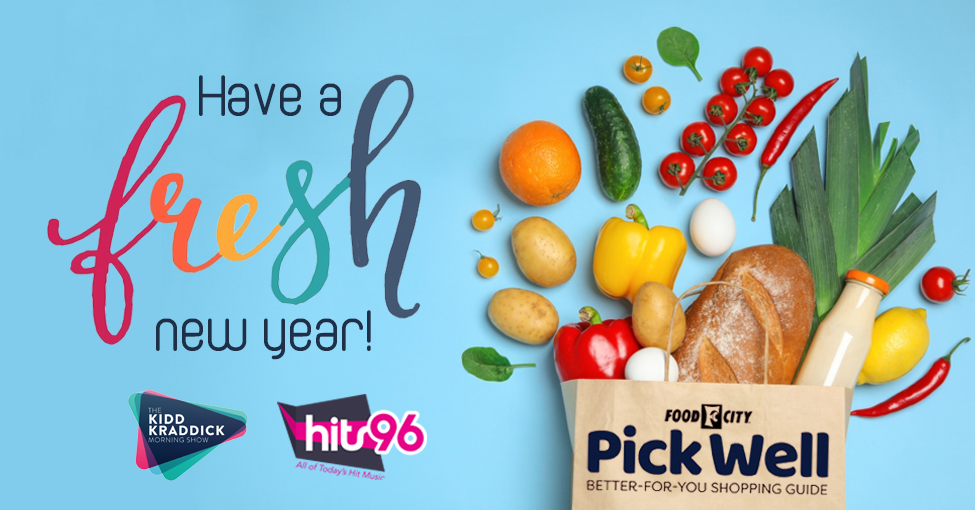 With the new year starting, Food City and Hits 96 want to help you keep your New Year's Resolution with some healthy food ideas. Today's healthy meal is Chinese Chicken Salad. Below you can find the recipe. Be sure to get each day's menu item during the Kidd Kraddick Morning Show and enter it to win a $100 Gift Card to Food City and a Family Membership to the YMCA!
Ingredients
ASIAN DRESSING
2

tbsp

light soy sauce

(Note 1)

3

tbsp

rice vinegar

(aka rice wine vinegar, or use cider vinegar)

1

tbsp

sesame oil (toasted)

2

tbsp

grapeseed oil

(or canola or any other neutral flavored oil)

1

tsp

sugar

1 1/2

tsp

fresh ginger

, grated or very finely chopped

1

garlic clove

, minced

1/2

tsp

black pepper
SALAD
4

cups

Chinese cabbage

(Nappa Cabbage), finely shredded (Note 2)

1 1/2

cups

red cabbage

, finely shredded

1

cup

carrot

, finely julienned (see video)

2

cups

chicken

, shredded

1/2

cup

shallots / scallions

, finely sliced on the diagonal
GARNISHES
1/2 to 1

cup

crunchy noodles

(I use Chang's) (Note 3)

1 – 2

tsp

sesame seeds
Instructions
Combine the Dressing ingredients in a jar and shake. Set aside for 10 minutes or so for the flavours to meld.

Place the Salad ingredients together in a large bowl along with half the crunchy noodles. Drizzle over dressing then toss. (Note 4)

Divide between serving bowls. Top with more crunchy noodles and a good sprinkle of sesame seeds. Serve immediately!
Recipe Notes:
1. Light soy sauce is lighter in colour and flavor than ordinary soy sauce. Ordinary soy sauce is fine to use too. Do not use dark or sweet soy sauce.
Sesame oil – use toasted sesame oil (ie dark brown colour, not light yellowy untoasted sesame oil). In Australia, we don't get regular untoasted sesame oil at supermarkets, we only have toasted.
2. Chinese Cabbage is my favourite in this because it's softer than other green cabbages. If you use another green cabbage (or all red cabbage), what I'd do is to toss salad with dressing WITHOUT noodles, leave for 10 minutes to let cabbage soften slightly. Then proceed with recipe.
3. You can buy crunchy fried noodles in the Asian section of supermarkets. I don't even know if you can get them in Asian grocery stores! They are cheap – just over $1 for a packet. You can use any crunchy fried noodles – thick or thin. I use a brand called Chang's (yellow packet).
4. Make ahead: Keep salad, dressing and garnishes separate until ready to serve. Chopped salad keeps for 5 days in an airtight container. Dressing keeps for 2 to 3 days in fridge, if keeping longer, add garlic and ginger before serving. Cooked chicken keeps for 3 days in the fridge – can also be frozen.
5. Nutrition per serving assuming 3 servings, chicken breast and 1/2 cup of crunchy noodles are used.