Couple Arrested for Fighting Over Crab Legs at a Buffet Bar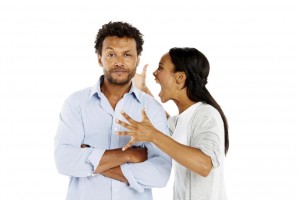 While most buffets typically have an endless supply of food, Clifford Knight, 45, and Latoya Knight, 38, refused to let another patron at the Royal Buffet in Connecticut have the last crab leg. The Knight duo got into an argument with a 21-year-old man which eventually escalated to the unidentified victim being punched so hard in the face that he lost his tooth.
The victim's mother even jumped in and pepper sprayed the Knight's. Police have determined she was acting in self defense and will not be charged. As for the Knight's they've been arrested and charged with third degree assault, disorderly conduct and threatening.
Clifford Knight was released on a $5,000 non-surety bond and Lataya Knight was released on a $2,500 non-surety bond. They are both expected in court on April 14.