Drake to help Taylor Swift with New Hip Hop Album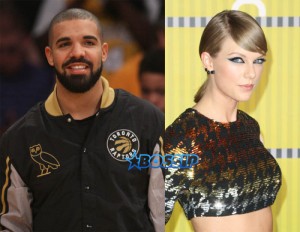 Taylor Swift's New Album Will Be Mix Of Hip Hop And R&B
THIS WILL PROBABLY BE A HOT MESS JUST LIKE IGGY AZALEA
Taylor Swift might be dropping a hot 16 or two on her next album…
Former Country singer and reigning Pop Princess Taylor Swift is ready to take music to the next level by going Urban for her next studio release. The singer will be enlisting the help of rap heavyweights to add some flavor to her new album!
"The remix of her song Bad Blood had a less pop vibe — especially once KENDRICK LAMAR featured on it — and was a big hit. Taylor thinks her fans will like her going in this direction.
Drake has reportedly been working with Swift to help gain some real street cred for the new album.
"Drake has been her friend for a while and it seemed a no-brainer that she would spend time in the studio with him. As well as writing with Taylor, he's producing a few tracks and even lent his vocals to one song."

"It's a real mix of edgier hip-hop and R&B sounds."