Quickies: Halsey, Taylor Swift + Zayn Malik!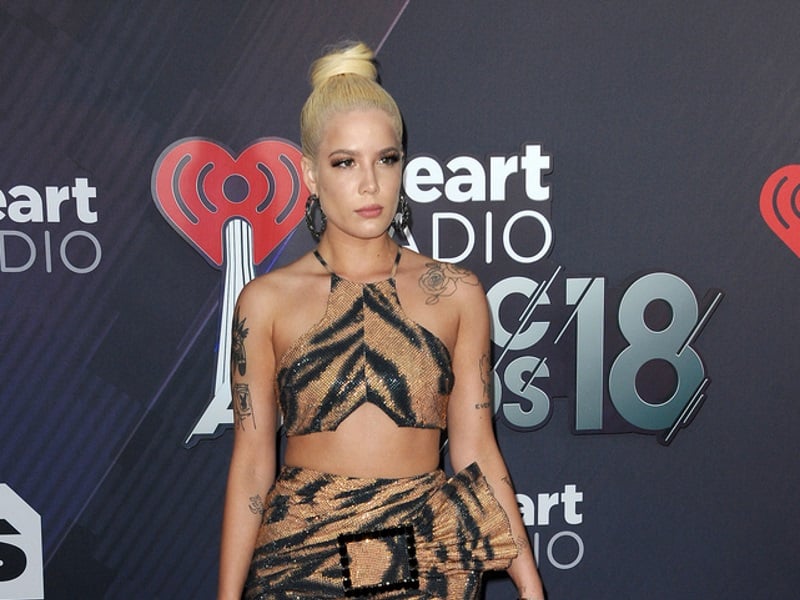 HALSEY SIGNS WITH COLUMBIA RECORDS: Halsey has signed with Columbia Records just two months after the singer parted with Capitol Music Group. Variety reported the news Wednesday (June 14th), confirming that the singer has been reunited with the label between one of their two biggest hits, "Closer."
TAYLOR SWIFT INSPIRES 'BAD BUG' COCKTAIL: Taylor Swift has inspired a new cocktail. Chicago's Replay Lincoln Park has been hosting a Tay Tay Partay pop-up in honor of the singer's three-night stint in the Windy City earlier this month. While performing at Soldier Field on June 4th, Swift swallowed a bug on stage and thus, the "Bad Bug" cocktail was born. According to NBC Chicago, The gummy worm-garnished "Bad Bug" contains vodka, tamarind, chili pepper, watermelon, pineapple and ginger beer.
ZAYN MALIK IS RECORDING: Zayn Malik is back in the recording studio. The former One Direction singer posted of himself in studio to Instagram Tuesday (June 13th), leading fans to speculate in the comments that he'll be collaborating with either Selena Gomez or BLACKPINK's Rose.