The Average Wedding Now Costs $29,000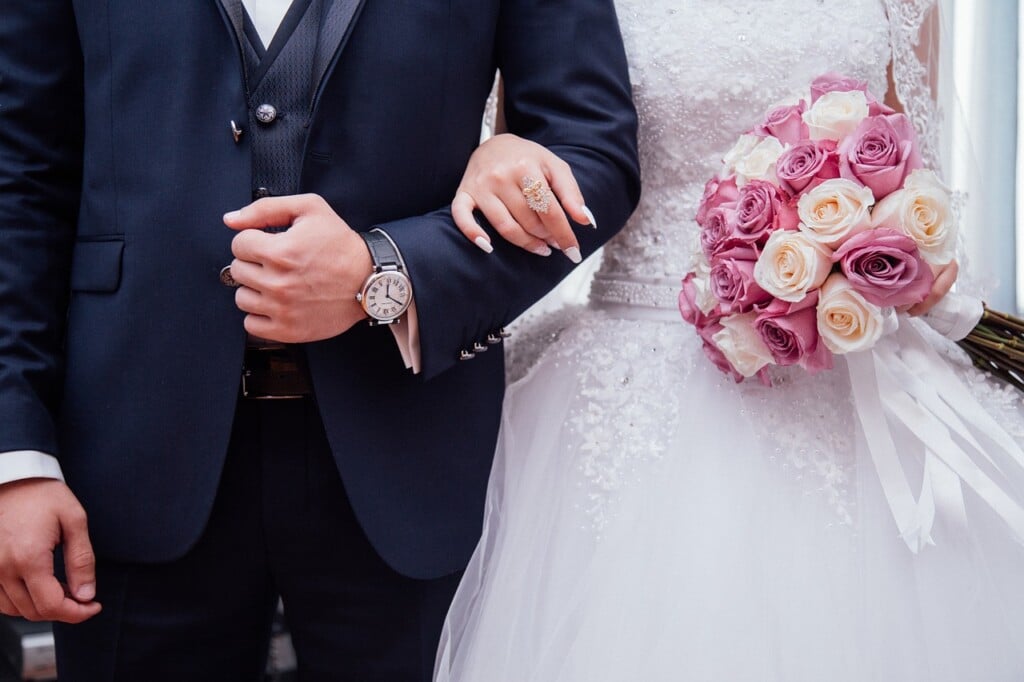 Chattanooga, Tennessee—(Wise Brother)
There are COUNTLESS adjectives you can use to describe weddings . . . positive AND negative . . . but one that doesn't apply is:  CHEAP.
The latest data shows that the average wedding costs $29,000, which probably won't surprise anyone who's gotten married recently.  But it is more than DOUBLE what the average wedding cost 30 years ago.
And that's a BARGAIN for people in some big cities, where the costs can easily soar past $35,000.  For example, the average wedding in New York City will run you $44,000.  In the Bay Area, it's $37,000, and in Boston it's $36,000.
Wedding costs have been steadily climbing for decades . . . but, like a lot of things, recent increases can be blamed on the pandemic.
A lot of people delayed weddings that could've happened in 2020 and 2021 . . . and now there's been a surge in demands for venues, photographers, wedding planners, florists, and wedding cakes.  And prices rise with demand.
The price of a DJ is up 25% from 2019, pre-pandemic . . . make-up artists and flowers cost 20% more . . . and wedding dresses are up 19%.
The only notable thing that costs LESS than before the pandemic is the GROOM'S ATTIRE, which is down 3% from 2019.  Go figure.
The average guest list in 2022 was 117 guests . . . and experts say it could be lower this year, because there's a trend of prioritizing more intimate ceremonies.  Which should cut costs a bit.