THE TOP FIVE STORIES IN ENTERTAINMENT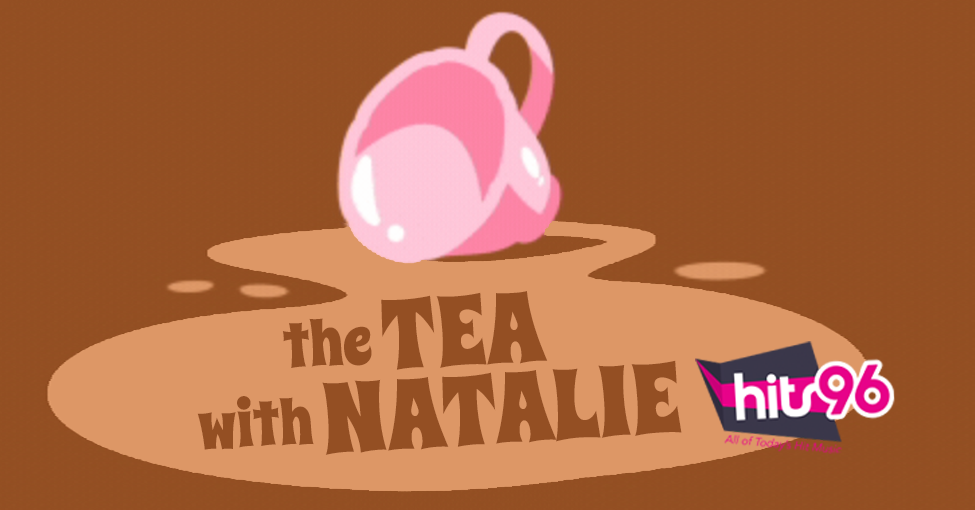 Chattanooga, Tennessee—(Pulse)
1. JOHNNY DEPP VS. AMBER HEARD
2022 marked the year that Johnny Depp's defamation lawsuit against his ex-wife Amber Heard went to trial in Fairfax, Virginia—in what would become one of the biggest celebrity trials in history. The lawsuit centered on an op-ed Heard wrote for The Washington Post in 2018, in which she described herself as a "public figure representing domestic abuse." While she didn't name Depp in the essay, the Pirates of the Caribbean actor claimed the article still damaged his reputation and sued her for $50 million. Heard countersued Depp for $100 million for statements one of his attorneys made to The Daily Mail in 2020, calling her abuse allegations a "hoax."
The highly publicized trial revealed many disturbing aspects of the pair's former marriage through audio recordings, videos, images, and text messages. Both parties accused one another of psychological and physical abuse. Heard accused Depp of putting his cigarette out on her, slapping her, throwing her to the ground, and sexually assaulting her with a glass bottle—while Depp insisted that Heard slapped and shoved him, called him names, and started fights with him.
The jury sided with Depp, awarding him $10 million in compensatory damages and $5 million in punitive damage; they also awarded Heard $2 million in compensatory damages.
Heard said that she was "heartbroken" by the outcome. "The disappointment I feel today is beyond words. I'm heartbroken that the mountain of evidence still was not enough to stand up to the disproportionate power, influence, and sway of my ex-husband."
Depp responded to the verdict, "From the very beginning, the goal of bringing this case was to reveal the truth, regardless of the outcome. Speaking the truth was something that I owed to my children and to all those who have remained steadfast in their support of me. I feel at peace knowing I have finally accomplished that."
The legal battle didn't end there.
In November, both Depp and Heard filed appeals. Heard is seeking a reversal or a new trial, while Depp is seeking to overturn her $2 million counterclaim win.
Also in November, Gloria Steinem, Constance Wu, and organizations such as the National Organization for Women and the Sexual Violence Prevention Association signed an open letter in response to the trial outcome. "We have grave concerns about the rising misuse of defamation suits to threaten and silence survivors," the letter read, adding that the trial exhibited "a fundamental misunderstanding of intimate partner and sexual violence and how survivors respond to it."
2. WILL SMITH SLAPS CHRIS ROCK AT THE OSCARS
Will Smith shocked everyone at the 94th annual Academy Awards when he stormed the stage and slapped Chris Rock across the face in response to a joke Rock made comparing Jada Pinkett Smith to G.I. Jane. Jada had long since been open about her struggles with alopecia, and the Set It Off actress rolled her eyes when Rock joked about her shaved head. After slapping Rock, Smith yelled, "Keep my wife's name out of your f—ing mouth." Rock, stunned, replied, "Wow, dude, it was a G.I. Jane joke." Hollywood reacted to the slap in many ways, with some defending Smith's behavior and others denouncing it.
Shortly after the incident took place, the Men in Black actor resigned from the Academy of Motion Picture Arts and Sciences and said in a statement, "My actions at the 94th Academy Awards presentation were shocking, painful, and inexcusable. The list of those I have hurt is long and includes Chris, his family, many of my dear friends and loved ones, all those in attendance, and global audiences at home." The Academy later banned Smith from all Academy events, including the Academy Awards, for 10 years.
At first, Rock refused to comment on the slap "until [he got] paid." Later in the year, the comedian addressed the incident while on tour with Dave Chappelle, who was also assaulted onstage in a separate incident that happened after the Oscars. "Did that s—t hurt?" Rock asked the audience at Liverpool's M&S Bank Arena in September. "Goddam right… the mother—er hit me over a bulls—t joke, the nicest joke I ever told."
3. BENNIFER 2.0
When Ben Affleck and Jennifer Lopez first got engaged in the 1990s, it was the closest thing Americans had to a royal wedding at the time—but the media frenzy surrounding the big day caused the young couple to go their separate ways. 20 years later, Ben and Jen got engaged for the second time. The Hustlers actress showed off her green diamond engagement ring via her newsletter in April. It was later revealed that Affleck had the words "not.going.anywhere" engraved on the band.
This time around, the pair made it to the altar—more than once. In July, they eloped in Las Vegas for a weekend wedding. Lopez wrote in her newsletter, "We did it. Love is beautiful. Love is kind. And it turns out love is patient. Twenty years patient … Last night we flew to Vegas, stood in line for a license with four other couples, all making the same journey to the wedding capital of the world."
A month later, Bennifer held a three-day wedding at the Gone Girl actor's estate in Riceboro, Georgia, celebrating with friends and family. Celebrity guests included Matt Damon, Kevin Smith, and Jason Mewes. The Marry Me actress wore three different wedding dresses for the event, all designed by Ralph Lauren. Leaked video footage from the event showed her singing to the Justice League actor, as he sat in a chair smiling.
In addition to two engagements and two weddings, the couple also had two honeymoons: one in Paris following their Las Vegas wedding and the other in Italy following their Georgia wedding.
4. THE FATAL 'RUST' SHOOTING INVESTIGATION
There has been a lot of speculation and finger-pointing in the year that followed the tragic Rust shooting, which resulted in the death of cinematographer Halyna Hutchins. In January of this year, Alec Baldwin denied rumors that he wasn't complying with the investigation, calling the claims that he wouldn't hand over his phone "bullshit" and a "lie" in an Instagram video. Eventually, the 30 Rock actor's phone records were sent to authorities in New Mexico.
In February, the family of Halyna Hutchins sued Baldwin and other producers on the set of Rust, claiming they "failed to perform industry standard safety checks and follow basic gun safety rules while using real guns to produce the movie Rust, with fatal consequences." The family reached an undisclosed settlement with Baldwin and other producers later in the year.
Whether or not Baldwin pulled the trigger on the gun that killed Hutchins became a central question in the investigation. In his interview with ABC's George Stephanopoulos in December 2021, Baldwin claimed he didn't pull the trigger. "The trigger wasn't pulled," he said. "I didn't pull the trigger." However, an FBI report obtained in August of this year showed that the gun involved in the shooting "could not be made to fire without a pull of the trigger while the working internal components were intact and functional."
More than a year after the shooting took place, the Santa Fe Sheriff's Department finished its investigation into the shooting and sent the report to New Mexico District Attorney Mary Carmack-Altwies. A statement released by her office reads, "The District Attorney and her team of investigators and prosecutors will now begin a thorough review of the information and evidence to make a thoughtful, timely decision about whether to bring charges."
Following this, the 551-page report was released to the public. Juan R. Rios, a spokesman with the Sheriff's Office, said in a statement that, "It was not determined where the live rounds on the set came from." Hannah Gutierrez-Reed, the armorer on the film, Dave Halls, the first assistant director, and Seth Kenney, the supplier of guns and ammunition for the film, all denied culpability.
In December, Alec Baldwin's wife Hilaria told Extra that they are "not okay," following the tragedy.
5. KIM AND KANYE 'YE' WEST FINALIZE THEIR DIVORCE
Kim Kardashian and Kanye "Ye" West had a complicated divorce, to say the least. While the pair finalized their settlement terms in November of this year, it was a bumpy road getting there.
West started dating Uncut Gems actress Julia Fox at the beginning of the year, but he had a hard time getting over Kardashian. So much so that he sent her a truck full of roses on Valentine's Day and made other public pleas to get her back.
The former couple had multiple public disputes about co-parenting their four children, and West started targeting Pete Davidson, The Kardashians star's boyfriend at the time, on social media. Kardashian and Davidson were such a hot item in 2022 that Gayle King said she and Drew Barrymore were asked to move from the red carpet at the White House Correspondents' Dinner when they arrived—so the couple could make their red-carpet debut.
Kardashian shared in court documents that West's social media tirades caused her "emotional distress," and she was declared legally single in March. "I very much desire to be divorced. I have asked Kanye to keep our divorce private, but he has not done so," she wrote.
Things settled down a bit by April, when a source told Entertainment Tonight that West "has been lying low and focusing on healing. He is trying to disconnect from all the drama that happened between him and Kim." In August, Us Weekly reported, "They are very civil with each other and right now, there are no issues. They are both treating each other with mutual respect."
Following West's antisemitic tweets later in the year, Kardashian tweeted, "Hate speech is never OK or excusable. I stand together with the Jewish community and call on the terrible violence and hateful rhetoric towards them to come to an immediate end."
After nearly two years, the pair finalized their divorce in late November. They agreed on joint custody of their four kids, but Kardashian will continue to take care of them 80% of the time, as West admitted was the case in September. He's also required to pay her $200,000 each month in child support.
(Pulse)