Chatt Town Cool Down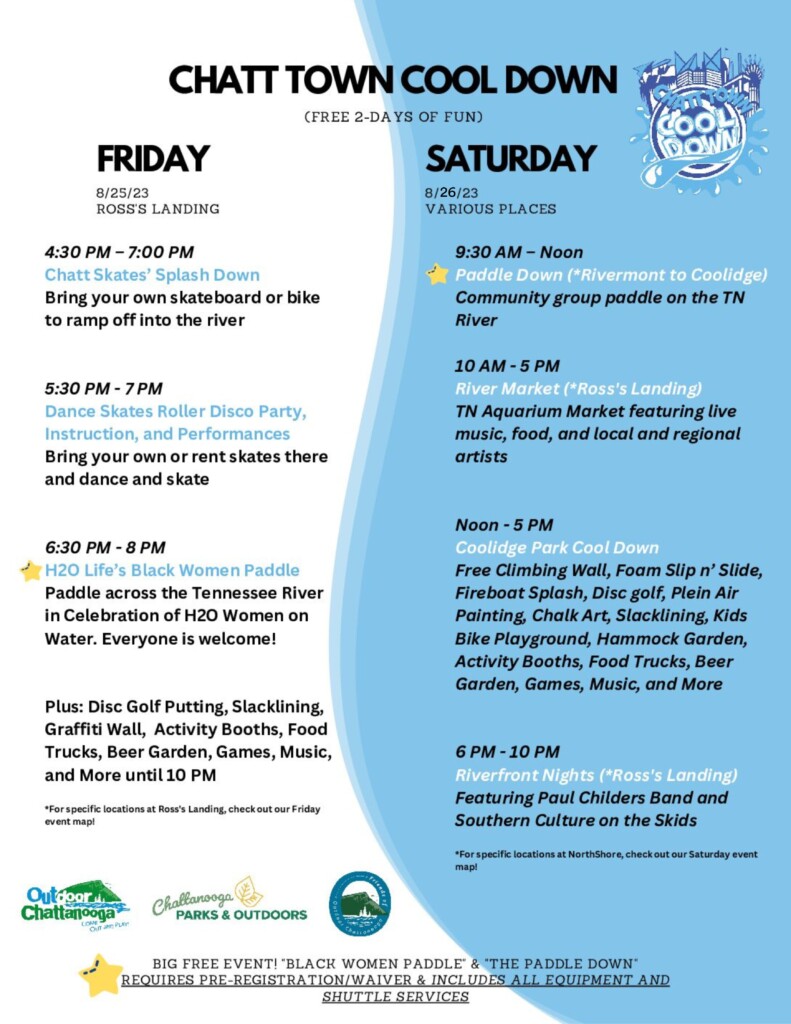 Chattanooga, Tennessee—
Chattanooga's end-of-summer riverside celebration. Join in or spectate as we showcase various outdoor adventure and action sports: Paddle, bike, climb, skate, water games, disc golf, music, and more! Daily activities include entry-level to expert opportunities – there's something for everyone.
This two-day event starts Friday, August 25th with a Splash Down into the Tennessee River, where you can spectate friends skating and biking on a ramp and being launched into the river Friday night also includes a Roller Disco Party, short paddle across the Tennessee River, and plenty of activities (music, food, beer garden, glowing activities, graffiti wall, and more).
We kick off Saturday with the 2nd annual Paddle Down, a relaxed 5.4 mile paddle down the TN river from Rivermont Park to Coolidge Park. This event will be followed by a number of cool activities from a fireboat splash to a bike playground.
All events below are family-friendly and free.