Israeli Couscous Salad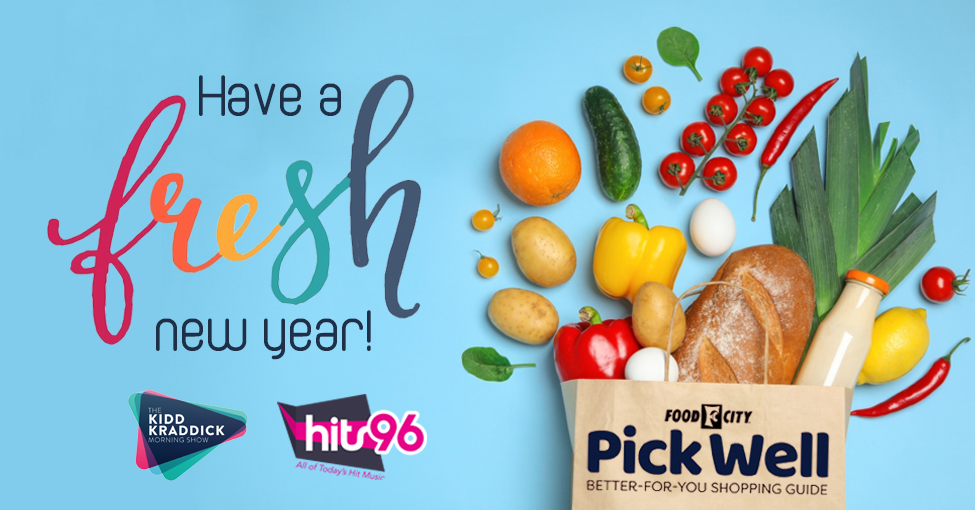 With the new year starting, Food City and Hits 96 want to help you keep your New Year's Resolution with some healthy food ideas. Today's healthy meal is Israeli Couscous Salad. Below you can find the recipe. Be sure to get each day's menu item during the Kidd Kraddick Morning Show and enter it to win a $100 Gift Card to Food City and a Family Membership to the YMCA!
Israeli Couscous. The delicious grain for our salad! I used whole wheat couscous (which I also used in this Avocado Couscous Grapefruit Salad) in this recipe. Because whole grains are higher in fiber and protein than their white counterparts (and thus more nutritious and satisfying), I prefer to use them in my cooking when possible.
Lemon Zest + Juice. Adds brightness and acidity.
Dijon Mustard. A zippy and tangy addition to the dressing.
Smoked Paprika. I love the light smokiness that paprika adds to the recipe.
Arugula. Gives the salad backbone and bite. Plus, it's packed with calcium, potassium, and vitamins.
Cucumber + Cherry Tomatoes. Both cucumber and cherry tomatoes bring delightful freshness and color to the salad.
Feta Cheese + Mint. What truly makes the Israeli couscous salad beam. Promise me you will not skip these two. The feta is creamy and satisfying, and the fresh mint makes the salad taste alive.